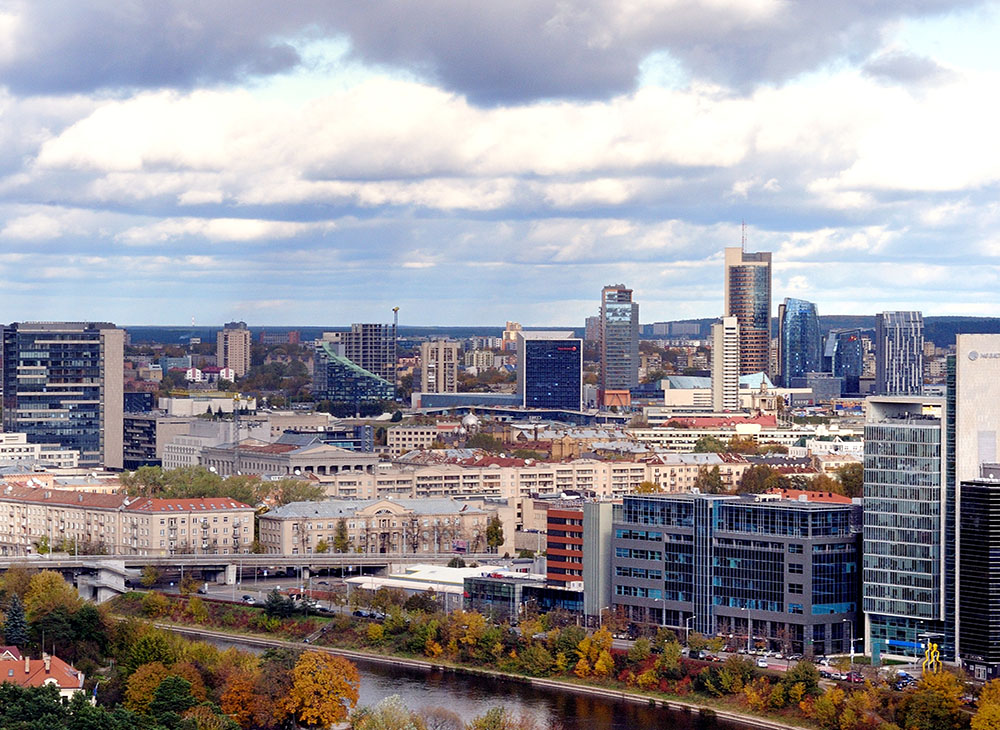 Around
Vingis Park
Welcome in the biggest park, covering 162 hectares of green Vilnius forests right in the city!
If you wish to escape from crowded city centre walk just few steps from the hotel towards the main entrance of the park. You can walk around, rent a bike or roller-blades from the hotel reception or at the park, or simply take a book and spend a time in the park's cafe or seating on a grass... Make sure you have cash money, for your spends there!
It is well known place for the concerts, events attracting the most popular world singers - Lady Gaga, Andrea Bocelli, Depeche Mode, Sting, Rod Stewart, and other famous stars - playing here in summer for local and neighboring countries spectators.
If You are lucky, You will see the installation and departure of hot air balloons there, which is very spectacular show.

Old Town
The Old Town (Senamiestis) of Vilnius is situated in a picturesque valley between two rivers and is one of the largest old town centers in Eastern Europe, even though you can walk it through, within 20 min. It is included in Unesco World Heritage list since 1994.
You can find Gothic, Renaissance and Baroque architecture styles in the main streets of Old Town - Vokieciu avenue, Pilies street, cozy and narrow "medieval" streets. Local handicraft's market, Boutique shop's are also right here. If you are tired stop for a drink in a one of the cafe's, bars or restaurants.
The must places to visit are: Gediminas Tower of the Upper Castle, Cathedral Basilica, Gates of Dawn, Churches of St. Ann and St, Peter.
Every time you walk through the Old Town you find it different!