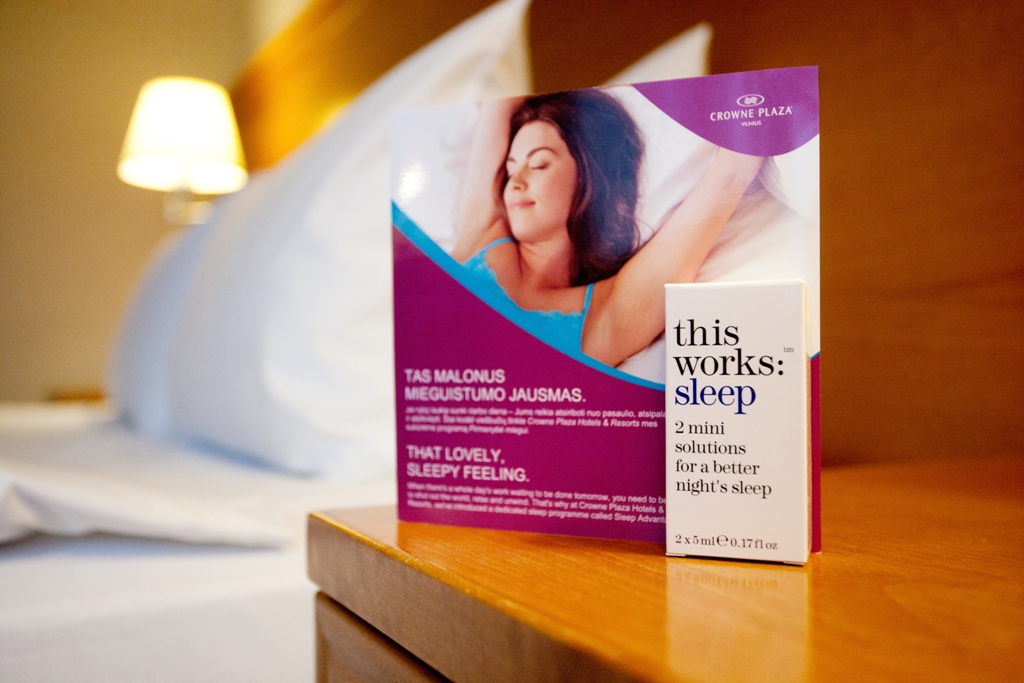 Sleep Advantage
That lovely, sleepy feeling.
When there's whole day's work waiting to be done tomorrow, you need to be able to shut out the world, relax and unwind. That's why at Crowne Plaza Hotels & Resorts, we've introduced a dedicated sleep programme called Sleep Advantage.
Sumptuous bedding.
With a softer duvet, silkier sheets, soothing pillows and a generous mattresses toppers, a Sleep Advantage bed means sweet dreams are guaranteed.
Relax and breathe deeply.
To help you recover from the day and sleep well, we've chosen the award-winning products exclusively for Crowne Plaza Hotels & Resorts, body and skincare line "This works".
Top sleeping tips with sleep advantage, created with Dr. Chris Idzikowski, former chairman of the British sleep society.
Sshh…Quiet zone.
In our Quiet Zone, we take great care to ensure our guests enjoy an undisturbed night's sleep. From Sunday through to Thursday, there will be no room attendant, housekeeping or engineering activities carried out between 9:00 pm and 10 am unless requested by a guest. Call Reception to find out about our Quiet Zone in this hotel.
Guaranteed wake – up call.
We're confident you'll sleep so well that you might need a little extra help waking up. That's why we guarantee to call you within 5 minutes of your requested wake-up time.